Welcome to Luxury Yacht Concierge™
With just a wave of your wand, or in case you do not have one, a call or email will do, our concierge team will provide you with extraordinary service throughout your stay in historically-breathtaking Greece.   Luxury Yacht Concierge is the in-house 24/7 concierge service and the only mega yacht destination in Greece.
Our number one priority is to insure that your stay is one of the best stays anywhere in the world with experiences to last a lifetime.  We believe that your time is your most precious asset. Our commitment is to provide a standard of excellence that surpasses your expectations and insures that your time is spent enjoying yourself with family and friends and allowing us to take care of all the rest.
Perfection lies in the details, and we leave nothing to chance by planning every aspect of your visit.  From the mundanely-ordinary to the luxuriously-complicated, your wish is our command.
Our concierge innovations continue to redefine the guest experience and set luxury yacht industry standards not only in Greece, but worldwide™.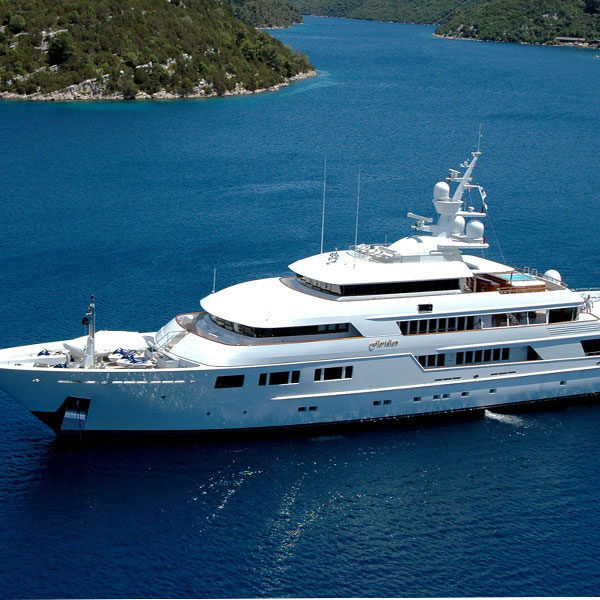 What's the best fit for your holidays? With literally thousands of yachts available for chartering in Greece, it's a complicated choice. We will custom-create a charter for you with the best practices, price, and yacht for an unforgettable and exciting itinerary. If it's a Mediterranean voyage you fancy through Greece, Turkey, France, Italy, or the crystal sea-foam green of the Caribbean, you will not have a care in the world, as our team will coordinate everything for you, your family and friends, to have the time of their life. All you have to coordinate is packing, inviting friends and family, and coming on board….we'll do the rest.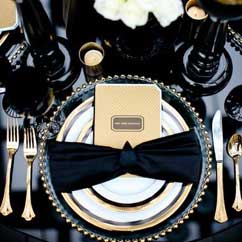 Luxury Yacht Concierge has the capability to design memorable and legendary events on your yacht or anywhere in the world. Yes, anywhere.
Whether you are planning the wedding of your dreams on a romantic Greek island with stunning views, a momentous birthday party, or a corporate event, our event management team will turn your vision into a reality.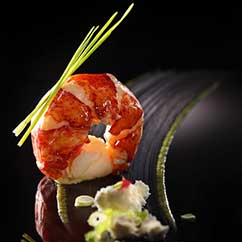 Our Chefs can create the perfect menus for any diet restrictions or taste buds for perfect dishes with exceptional flair.
Each chef is carefully selected from our rigorous screening and is especially sensitive to all food allergies and food intolerance. They discretely cater: gluten, nut, egg, dairy-free dishes. They also can create health-conscious meals that promote wellbeing but never lack in imagination and taste.

Georgette Alithinos
2018-03-15T05:34:27+00:00
We recognize the best of hotels, villas, resorts, and restaurants in Greece mainland and islands […]
Georgette Alithinos
2018-03-08T07:57:18+00:00
By Maria Hrisoheraki, Certified Iyengar Yoga Instructor
Photo credit: George Zahariou & Stamatis Xanthoulis
I am often […]
Georgette Alithinos
2016-10-19T18:51:59+00:00
A few weeks ago the international yacht industry came together in the spectacular Port
d'Hercule that […]
Huge thank you for all your help today… brilliant service!
Thank you very much for your kind assistance during our staying in your marina. You were very helpful in different situations, this made a big difference from the usual treatment!
Excellent service!" Thank you for your help and tour! We are definetely coming back to Flisvos next year
We can't thank you enough for all of your help in September. We were left in a very precarious position when our captain abandoned our boat and the 2 of you came to our rescue. You immediately offered your high quality services to us which was a great relief. We appreciate everything you did for us including overseeing the boat after we left to return to the USA. It was extremely comforting to know we left the keys to our boat with people we can trust.
I am happy to speak to anyone who would like further clarification or more information. Thanks for all you did for us.
Our boat was moored in Mariana Flisvos in 2013, and the facilities, staff, concierge service are all exceptional. We were specially impressed by the accommodating and caring staff providing and excellent and thoughtful service all around. We look forward to returning soon.
You've truly been wonderful and we look forward to returning!
I can't thank you enough, you make life so easy and anything we ask is sorted out promptly, a happy customer!
The Luxury Yacht Concierge team, have added immensely to our enjoyment of the Aegean and played an integral part in making it the best summer we have yet had on Zaffina. They have ensured we have been treated as VIPs wherever we have gone, reserved berths where we couldn't get a place ourselves, sorted out formalities, recommended and reserved some great restaurants, assisted us with provisioning, and introduced us to top engineers when we needed maintenance.

Nothing has been too much trouble and they are in all things highly efficient and charming to deal with.
Thank you very much. We have spent a wonderful 10 days at Flisvos Marina, with your constant help at sorting out all our needs from the smallest to the most important ones. I am sure that we will come back soon and enjoy your professional help again. All the best for the rest of the season. My warmest regards.

Ahh! You are too phenomenal.

Thank you so much!! You are so kind and really amazing at organizing, very nice people, you and Vassilis.
Many thanks again and see you soon!

I would like to express my gratitude for all the support during our stay in Flisvos Marina.

You and your team are very professional and with "can do" attitude which made our stay much more comfortable.

Ваше гостеприимство сделало наше пребывание а marina Flisvos очень комфортным и безопасным . Спасибо , что вы заботились о нас ! Надеемся увидеть вас снова в августе!
Fantastic Service!! I was highly impressed by the service and support that was given by the concierge team throughout my stay at Flisvos Marina. They quickly and effectively solved all my problems and ironed out any difficulties. I would not hesitate to recommend them. You made my stay at Flisvos Marina. Thank you!
My family has been in most of the marina's around the world and we have never experienced such a professional service and warm welcome. You have proved to be the best luxury concierge in the world.Congratulations!!!
We, the crew and myself, really appreciated your help and your professionalism during our journey to Athena.  We would greatly recommend your service to our friends.