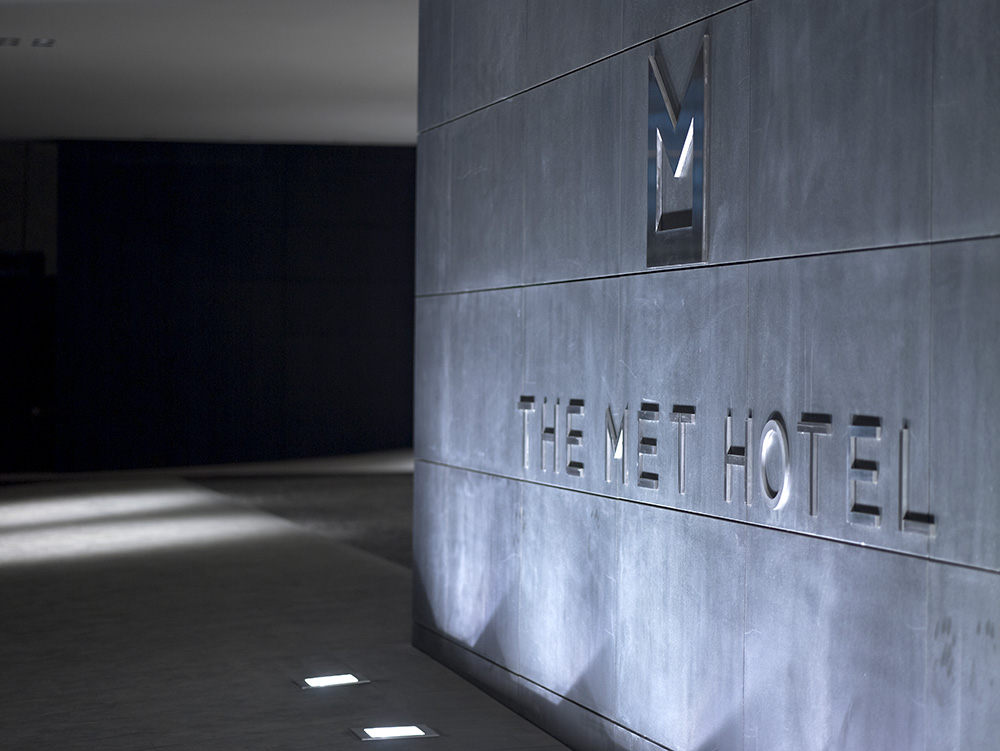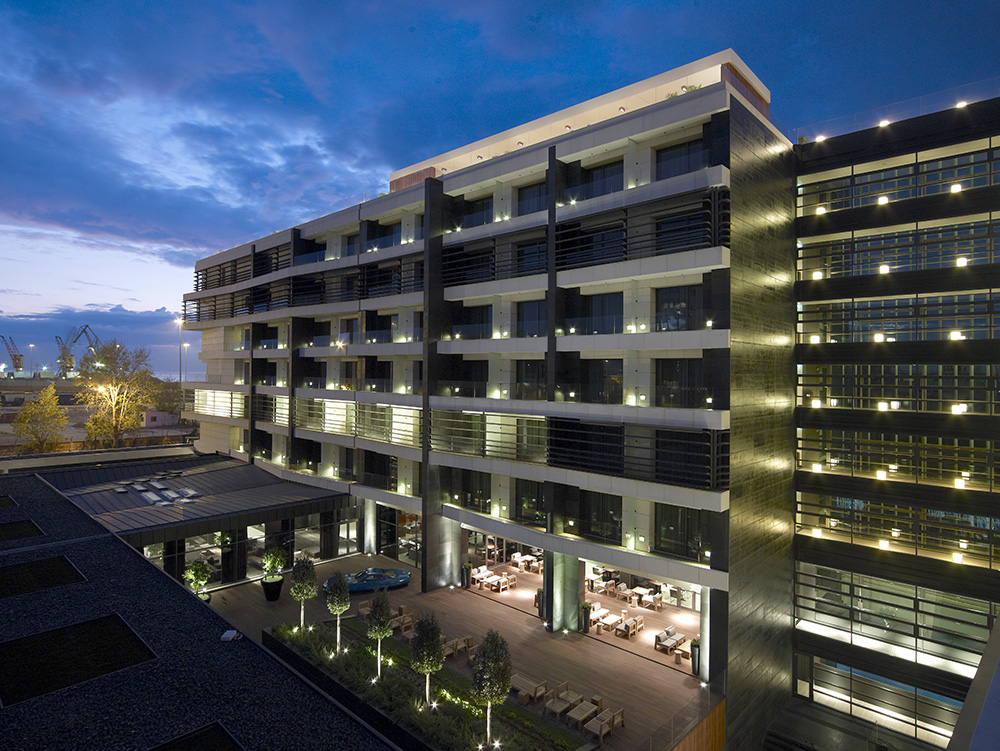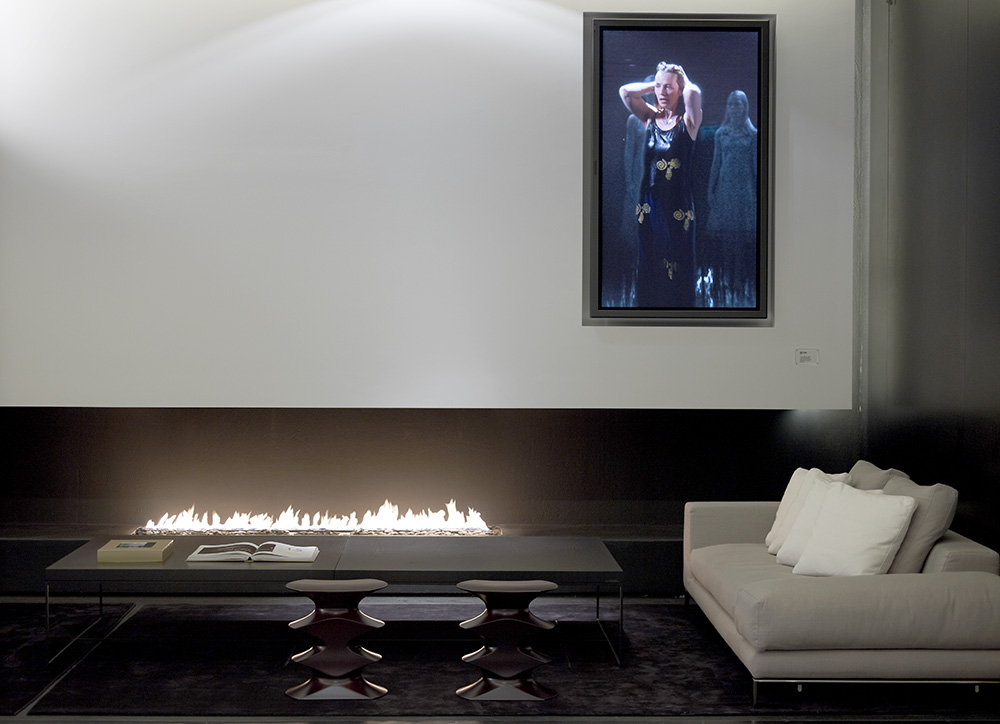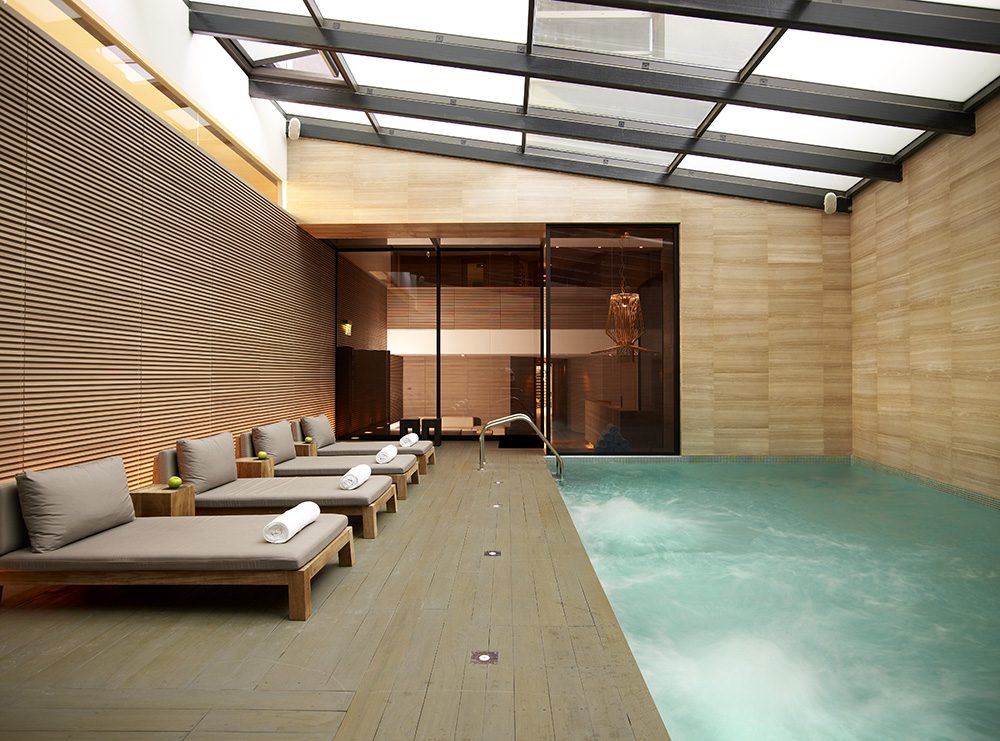 Conveniently situated on the harbor of Thessaloniki, within easy reach of the city center, THE MET HOTEL provides outstanding comfort and sophisticated amenities for business and leisure travelers.
This contemporary hotel features 212 guest rooms and suites, 13 meeting rooms, gourmet restaurants, atmospheric bars, a fabulous spa and other facilities and services that ensure an unforgettable stay. Innovative décor, impeccable service and personalized attention to detail reflect a refined business ambiance and timeless elegance.
At THE MET HOTEL's M' Spa, we have created a calming and comfortable environment where you can revive your spirit, awaken your senses and rejuvenate your body and mind. Pamper yourself with a unique body treatment experience in our full-service M' SPA. Dive into our outdoor swimming pool with an astonishing 360-degree city and sea view and enjoy pure tranquility and relaxation, or stay fit in our well-equipped fitness center, under the guidance of our professional trainer.
Chan restaurant is a project inspired by British food critique and entrepreneur Oliver Peyton. Designed by London based architect Andy Martin & Associates. CHAN Restaurant brings the best of Asian culinary innovation to the city of Thessaloniki. Awaken your senses to a delicious Asian menu.
Throughout out the hotel, a world of class art collection is on display. We invite you to discover these art pieces that play an important role in THE MET HOTEL's uniqueness.