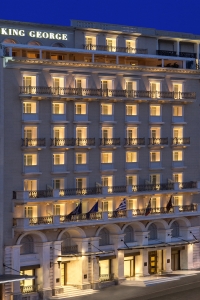 Located in the very center of the vibrant city of Athens since 1930, King George, a Luxury Collection Hotel, represents the absolute essence of a fascinating boutique hotel, having hosted renowned celebrities and well-known personalities. A state-of-the-art hotel, the King George has always been distinctively recognized for its iconic rooms with the finest natural hard wood floors.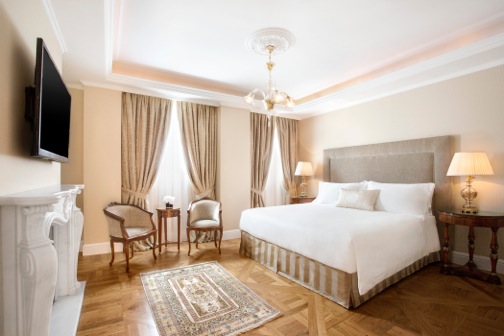 With 63 rooms, 39 suites and incomparable views of the luminous city and the Parthenon, this historic residence, encapsulates the unique experience of a Penthouse Suite with private outdoor pool overlooking the famed Acropolis. Journey to the 9th floor with a private elevator and discover a unique experience. Absorb the sparkling views of the city and relax with the tranquil senses evoked by the private pool. Allow us to create the most excellent an unmatched atmosphere for an intimate gathering or personalized exclusive event in this 350sq.meter room, under the illuminated sky.
Please click HERE for exclusive offers with Luxury Yacht Concierge and King George.