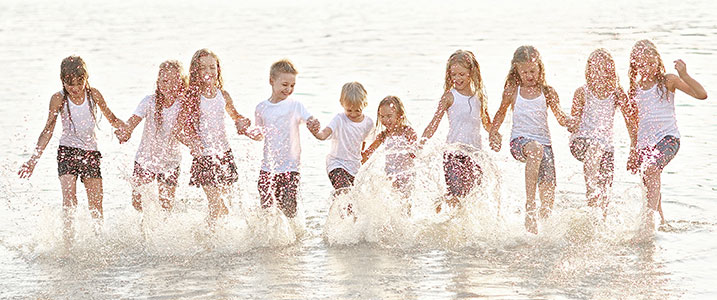 Traveling with children on your yacht can be a joy, but it can also be challenging, because kids need to be constantly entertained. The Luxury Yacht Concierge TM Kids Yacht Club lets kids be kids. Kiddos can play, swim, learn, explore and most importantly have fun.
The program helps kids discover Greece and all it has to offer with activities to keep children happy and busy.
Our childcare professional staff works to design amazing adventures that will stimulate your child's imagination, creativity, and exploration for an unforgettable adventure.
Activities range from theatre, cooking, pastry creations, music, photography, arts & crafts, games and water activities.
We have four categories for children according to age:
Infant Yacht Club:  3 months to 17 months – this entails a professional private nanny who entertains infants and makes sure they are changed, fed and safe.
Baby Yacht Club:  17 months to 2 ½ years-old – the fun is non-stop with playing, learning and exploring.
Toddler Yacht Club: 3 years to 6 years-old – kids learn to cook, swim, arts & crafts, soccer, and of course, lots of water activities in the sea and the pool.
Junior Yacht Club: 7 years to 12 years-old kids – kids have a great time exploring by snorkeling, scuba diving, sailing, playing miniature golf, cooking, and pastry creations.
All clubs Baby to Junior are treated everyday they are in the club to snacks and an organic gourmet healthy meal that combines their veggies, fruits, and protein in a delicious nutritious way.