Four Seasons Gresham Palace
Budapest, Hungary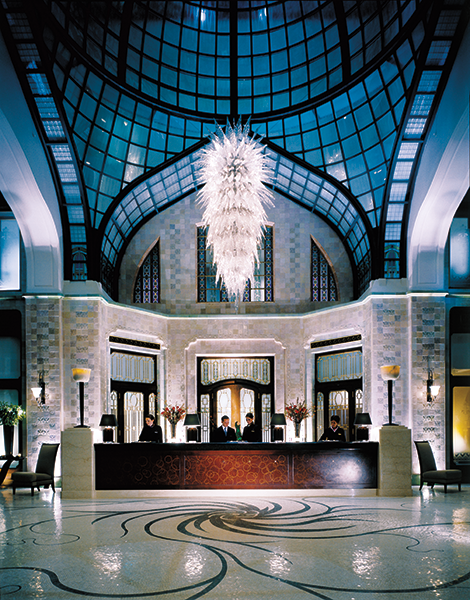 An architectural masterpiece!  With incredible views that take your breath away.
Budapest, with 1,000 years of history behind it, is one of Europe's oldest cities. And since the fall of the Iron Curtain, the city's rich opera, theatre, art and winemaking scenes are once again booming. Four Seasons very much became part of the city's resurgence when it acquired the Art Nouveau landmark Gresham Palace in 1998. Derelict after years of neglect, Four Seasons hired the best talent in Hungary to restore the building to its original splendor.
Overseeing the huge projects was the passionate, visionary designer Miklós Szentkirályi . He and his team of wrought-iron specialists, silversmiths, stained-glass makers, ceramists, mosaicists and other craftspeople set out to authentically restore The Gresham Palace based on extensive research of how the Palace was initially built.
In 2004, after a five-year $110-million restoration, the Hotel was unveiled. Some of the Hotel's outstanding features are a two million-piece mosaic tile floor, a grand, sweeping staircase, stained-glass floors, and a wrought iron elevator that have each been lovingly restored or replicated when preservation wasn't possible. In the process of reconstruction, the Hotel was also completely modernized, adding amenities like an indoor lap pool, spa, fitness facilities and all the latest internet and entertainment equipment.
The result of these artisans's hard work and dedication is Four Seasons Hotel Gresham Palace Budapest, a historical landmark that combines the luxurious comforts of the 21st century with the elegance of the past – and it is, to many, the best hotel in Hungary.